Teachers in deprived schools 'more likely to be inexperienced'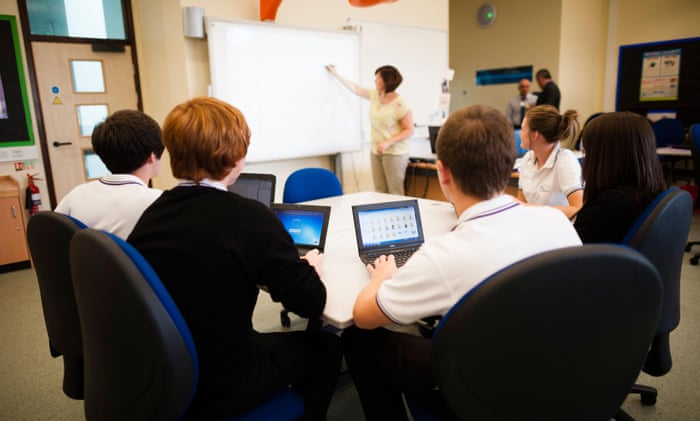 Teachers working in the most deprived schools, where attainment levels are lower and children are needier, are more likely to be inexperienced and therefore less effective at their job, according to new research.
The study by the University of Cambridge was published on Wednesday ahead of a summit organised by the Sutton Trust education charity to discuss how to improve social mobility through schools – in particular, how to ensure the best teaching for the most deprived children.
The study found that experienced teachers, who are more effective than those in the first years of their careers, are more likely to be working in the most advantaged schools, rather than in schools with high deprivation.
The study looked at a sample of 2,500 teachers in England in academies, maintained and independent schools from the OECD's Talis survey to establish what the characteristics of effective teachers are and how these are spread across schools.
According to initial findings from the research, teachers in the most advantaged 20% of schools have an average of nearly one and a half years more experience than those in the least advantaged.
It also found that teachers in more deprived areas face additional challenges. According to the Sutton Trust, only 80% in the least advantaged fifth of schools said their pupils were well-behaved compared with 96% in the most advantaged fifth. They also said they spent less time teaching and more time on classroom management.
The government is currently under fire from teachers and schools who are grappling with a recruitment and retention crisis, particularly in challenging schools in areas of high deprivation.
Previous Sutton Trust research has found that the effects of good teaching are especially significant for pupils from disadvantaged backgrounds: over a school year, pupils gain one and a half years' worth of learning with very effective teachers, compared to six months with poorly performing teachers.
Sir Peter Lampl, chairman of the Sutton Trust, said: "We know that good teaching is the most important factor in raising the achievement of all pupils but particularly those from disadvantaged backgrounds.
"Today's research shows that teachers in more advantaged schools are likely to be more experienced, which generally leads to more effective teaching. In order to improve the performance of disadvantaged pupils it is vital that theses pupils have access to the best teaching."
Schools minister Nick Gibb is due to address the conference and will defend the government's record, saying: "We have much further to go in building an education system which is truly the engine of social mobility it needs to be. But no government has done more, or made greater progress, than we have since 2010."
He will say that having the best teachers working in schools that need them the most is the "crucial element of an education system with social justice at its heart" and will insist that the government has "a strong plan" for the recruitment and retention of teachers.
The summit will also consider new polling commissioned from the National Foundation for Educational Research, which found that teachers think financial incentives are the most effective way to attract the best staff to the most challenging schools.
More than a third of teachers (35%) thought increased pay or bonuses could encourage more teachers to teach in challenging schools, while 33% said more free periods might tempt them.
In addition 63% of teachers who took part in the survey said financial incentives were the best way to reward staff who improved results, though 29% said there shouldn't be any extra reward for improving results.
Anna Vignoles, professor of education at the University of Cambridge, said: "Teachers are the heart of an effective education system. There are real challenges around recruitment, retention and improving teachers' satisfaction with their jobs, particularly in our most disadvantaged schools."